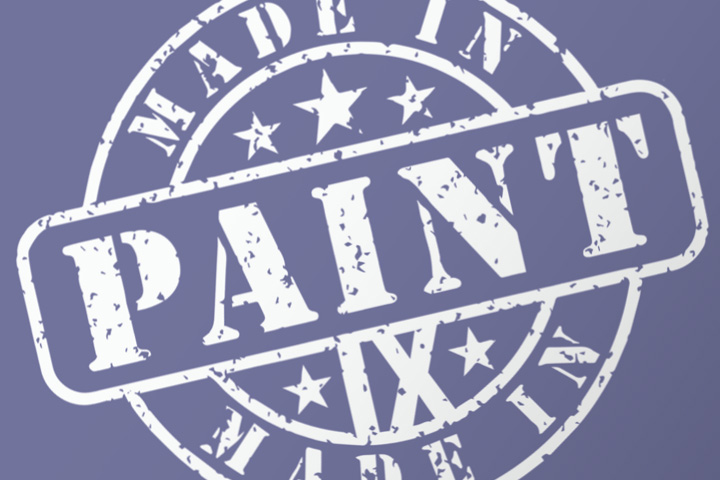 During these strange times, every event, show, award, celebration, gathering, is touched by the tragedies that engulfed these past two years – like the narrowest of rings on an old tree, marking its pain, thirst, fire, infestation, and blight. So, we too, mark these times, knowing that we are hopefully emerging from this on the other side. While so many have suffered significant hardships, we also have a community that has stood tall and continues to flourish through it all.
Each of the 18 artists in the Made In Paint exhibition joined us for four weeks. Three artists joined us in March of 2020, just before the pandemic hit and we decided to cut our program short with a sense of the impending calamity. We invited back all the residents that intended to join us in 2020 for the 2021 season. We started back up in May of 2021, while continuing to prepare in uncertain times for the safety of all our residents.
What has been clear to all of us, is that the Golden Residency has provided a much-needed respite for the artists attending. While we were all dealing with the ambiguity of these times, the residents jumped straight into a frenzy of creativity. Maybe it was about blocking out all the other noise. The output of the artists was expansive and incredibly rich. Other than connecting back up with home for regular check-ins, there was little interest in the outside world's news. This period in the lives of so many artists and especially our Residency artists, forced an inward facing that was reflected back in their work in so many profound ways.
For us too, we were reminded how exciting it is being in the presence of such wonderful activity and passion after almost a year of empty studios. It gave us all hope that no matter how separated we are in our physical spaces that we are connected to the generous thread of creativity. While the residents were so thankful for the time, space and materials to work non-stop, we were the recipient of so much more. We carefully picked our spots and times when we could be together. And although they may have been more infrequent than in the past, maybe we actually cherished them more. Most missed were the opportunities to engage with all of the staff at Golden Artist Colors and the ability to invite our local community to celebrate with our resident artists during Open Studios visits.
We too had to pivot new challenges the pandemic forced upon us. We were delighted that our Residents starting in May allowed us to provide an intimate video series of their work to share with a much larger community. These video portraits created by the incredibly talented videographer, Lukas Korver and directed by Emma, gave a wonderful glimpse into the process of each of our Residents.
While this period has clearly been unique and challenging, we are full of gratitude for all our residents who have joined us over these past two years.
- Mark Golden
See more about this exhibition and artists on the Golden Foundation site.